What Should I Know About Dalmatians?
---
We have compiled the following information and links to help you learn more about the wonderful Dalmatian breed. Not only are they lovely to look at, they make great companions and excel at every venue of competition sports. It's a great breed, and it is often said that you have to be smarter than a Dalmatian to own and train one.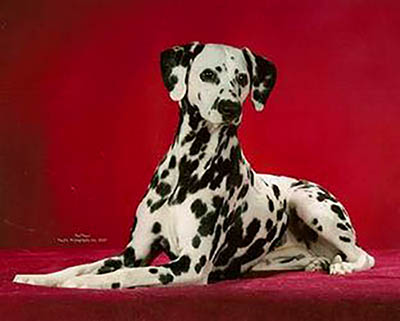 The Dalmatian Breed Standard
---
Every breed has a standard, or a "blue print" that states what makes each breed unique. Here is a link to the AKC Dalmatian Standard which outlines what makes a Dalmatian a Dalmatian and not a Bulldog or any other breed. It is what keeps the breeds looking, acting, and serving the purpose they were bred for. Dalmatian breed preservationists strive to breed quality dogs to this standard.
"THE DALMATIAN IS A DISTINCTIVELY SPOTTED DOG; POISED AND ALERT; STRONG, MUSCULAR AND ACTIVE; FREE OF SHYNESS; INTELLIGENT IN EXPRESSION; SYMMETRICAL IN OUTLINE; AND WITHOUT EXAGGERATION OR COARSENESS. THE DALMATIAN IS CAPABLE OF GREAT ENDURANCE, COMBINED WITH A FAIR AMOUNT OF SPEED. DEVIATIONS FROM THE DESCRIBED IDEAL SHOULD BE PENALIZED IN DIRECT PROPORTION TO THE DEGREE OF THE DEVIATION"
What Sports or Activities Can You Do With Your Dalmatian
Dalmatians can excel at many different types of dog sport competitions. Dalmatians are a natural for community service and public relations work. They excel at Therapy visits, READ (Reading Education Assistance Dog), or just gracing the public with their flashy spotted presence at parades, dog fairs, and other dog friendly events. Dalmatians excel at Agility, Rally Obedience, Scent Work, Road Trial, Dock Diving, Fly Ball and Tracking. just to name a few.
The Dalmatian Organization of Houston offers training sessions for Conformation and we have a Tracking expert as a member as well.
Dalmatians love to go wherever you are going and to do whatever you are doing! Talk about man's best friend!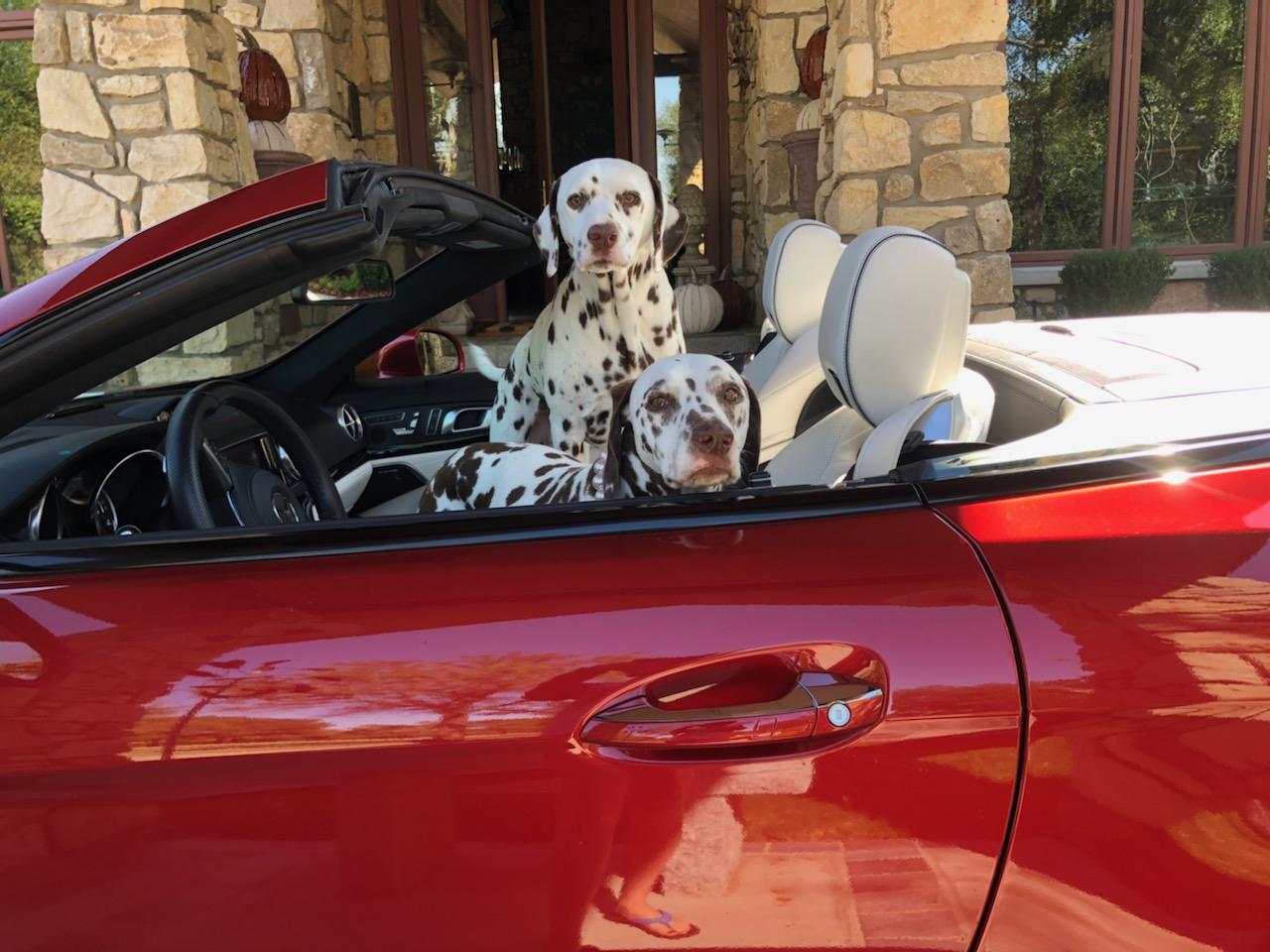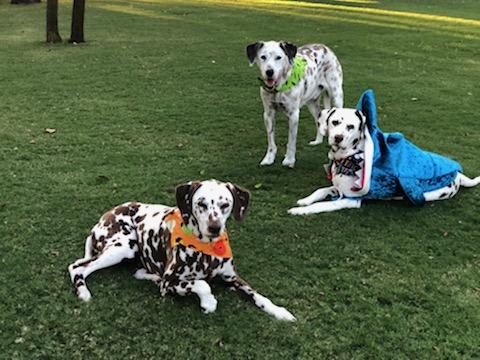 Dalmatians love to dress up and be the center of attention. Here are a couple senior Dals and their younger counter part dressed up for Halloween.